---
The following is a series of activities that can be used alone or in sequence to teach various aspects of marine microbes in general and bacteria in particular. Teachers and students should use the content pages in this microbes module as a reference source to become familiar with basic marine microbe terms and concepts, and to learn about scientific research associated with marine microbes. The activities below correspond with module content as indicated, and can also be accessed through the content pages.
What are microbes?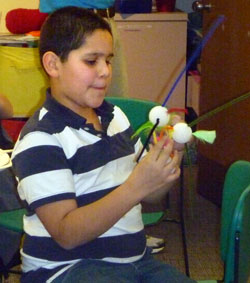 What are bacteria?
How has our knowledge about bacteria changed over time?


Additional Resources

Oceans of Microbes: 30 min movie about microbes in the ocean on MicrobeWorld.org.
Winogradsky columns: Website from the University of Delaware.
Winogradsky Columns: Narrated description of how to create a Winogradsky column and how they work.
Learn Genetics: Great educational website by the University of Utah about genetics. Contains interactive "virtual genetics labs."
---
---
---